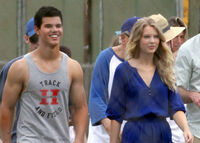 Taylor Daniel Lautner (born February 11, 1992) is the actor best known for portraying werewolf Jacob Black in the Twilight films and the ex-boyfriend of Taylor Swift. After breaking up with him, Swift apologized to him in her smash single "Back to December". The two were featured in the film Valentine's Day together. They have remained friends.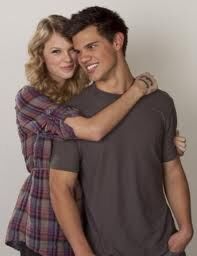 The couple was named Taylor Squared. 
Swift broke up with Lautner in December of 2009 since he loved her too much and always brought her flowers, but she felt nothing from the relationship.
External links
Official accounts