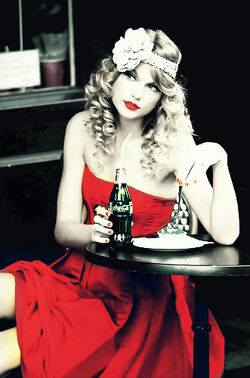 Taylor Swift has said that listening to her songs is like reading her diary. In any good diary there are stories about love interests, and Taylor's is no different. Since dating
Joe Jonas
in 2008, all of her relationships have been in the press and in her songs.
After the break-up with Jonas, she wrote her heartbreak song was "Forever & Always" on the "Fearless" album. With lyrics like, "Was I out of line? Did I say something way too honest to make you run and hide like a scared little boy?" she refers to the phone break-up by Jonas. She appeared on Saturday Night Live and sang a song parodying her confrontational style of songwriting and sang, "You might think I'd bring up Joe, that guy who broke up with me on the phone/ Hey, Joe, I'm doing real well, tonight I'm hosting 'SNL.'"
Taylor has also said that her song "Back to December" from the "Speak Now" album is an apology song. After her relationship with Taylor Lautner it has been speculated that this song was for Lautner. "I miss your tan skin, your sweet smile. So good to me, so right" could definitely be referring to the "Twilight" star.
Others have thought her "Dear John" from the "Speak Now" album could be rumored relationship with John Mayer.
As Taylor continues dating and writing songs, we will have a look into her diary through her chart-topping love songs. The only question is which celebrity will she date next?
Community content is available under
CC-BY-SA
unless otherwise noted.